🌴 SKILLFULLY BREWED KOMBUCHA • ORGANIC • REAL INGREDIENTS • PROBIOTIC • GLUTEN-FREE • FIZZY & REFRESHING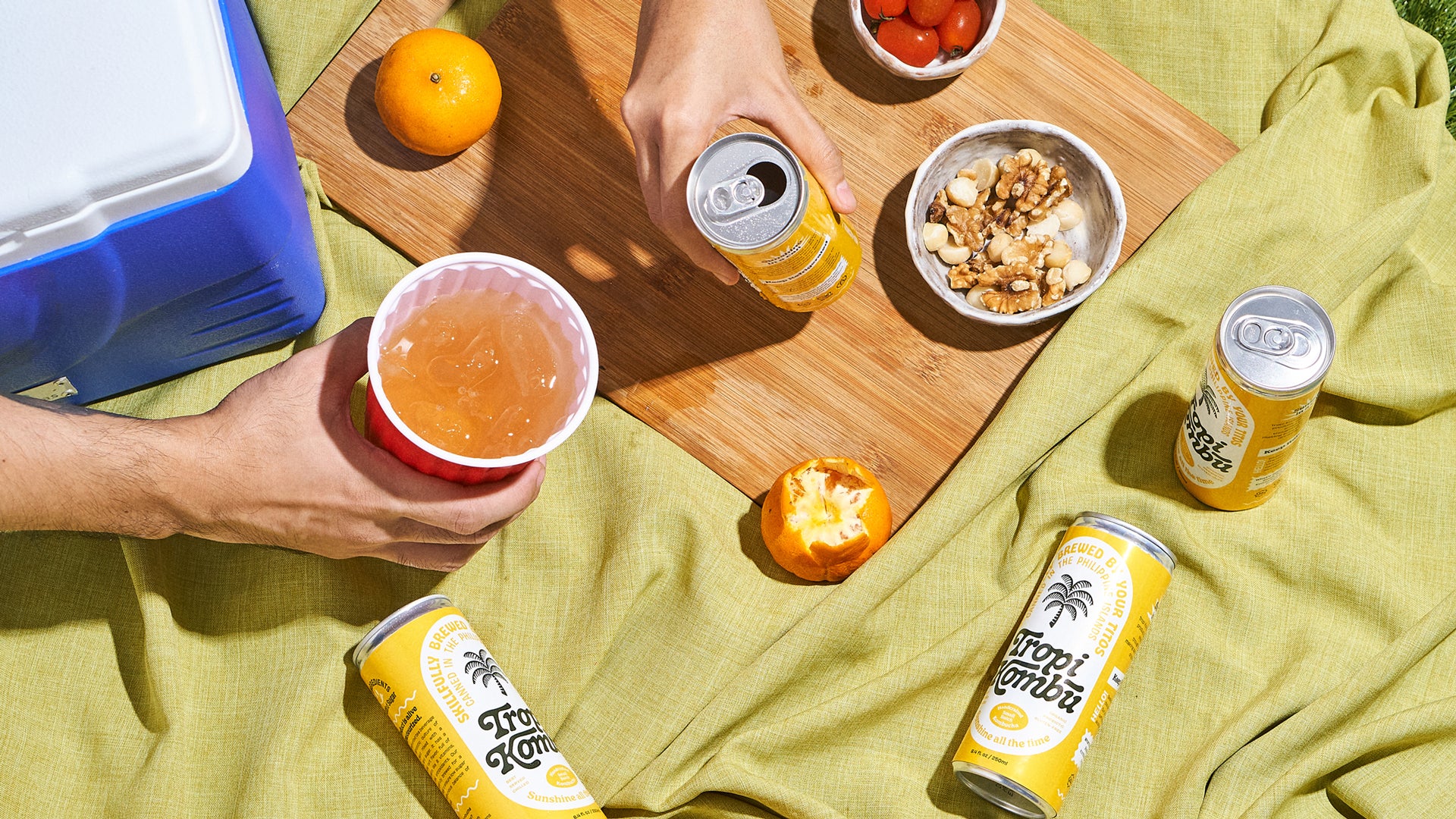 Guilt-free, pro-body beverage.
Tropi Kombu is a hand crafted product. Carefully brewed in small batches and thoughtfully hand packed making sure to give you a quality drinking experience.
With locally sourced ingredients, our kombucha is fizzy and light for that refreshing ooohs and aaahs!
✨ Simple Ingredients. Nothing to hide!
Hey! It's just tea, water, sugar, a healthy kombucha culture
plus a lot of time, and even more love from your tito brewers.
Organic

Probiotics

Antioxidants

Gluten-Free

Dairy-Free

Vegan

No Additives

Locally Sourced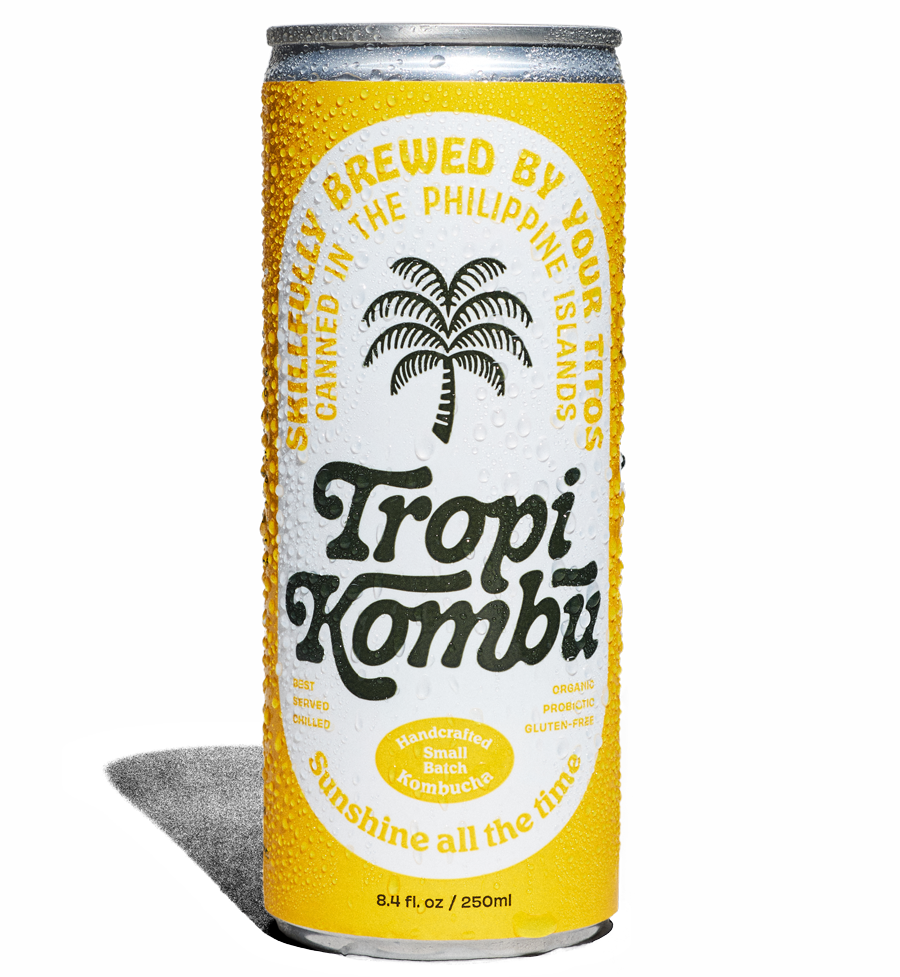 Stay refreshed and feel good while feeling healthy!
We only provide freshly brewed kombuchas to make sure that whenever you open a can of Tropi Kombu - it would have a light, crisp and just a bit sweet taste.
Every can of Tropi Kombu you receive is handpacked by your titos providing you with the highest quality of hand crafted kombucha. 💛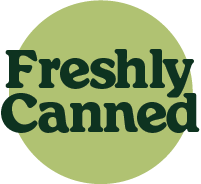 Stay Sunny & Fizzy!
Sign up to get updates, special offers, release dates and more! You don't wanna be left in the dark. 🌞
FAQ
Burning with some Q's? Find our most frequently asked questions below.
If you are not familiar with kombucha, 4oz portions 1-3 time a day is okay to start.
But since our kombucha is lightly brewed, 1 can a day is A-OK!
Nothing to worry about! Due to the natural fermentation of the drink, there may be a slight chance of some yeast build up or some loose tea leaves.
NOPE! NON-ALCOHOLIC.

Though the natural fermentation of kombucha results to traces of alcohol, Tropi Kombu is carefully brewed and tested per batch to make sure it has less than 0.5% of alcohol before canning.
The good stuff.

Tropi Kombu is made of purified water, black tea, cane sugar, kombucha culture, organic fruits and herbs.
Although kombucha is safe for everyone, we recommend consulting with your doctor first.
It has way less sugar than a freshly squeezed orange juice. We measure the sugar content of each batch with a special equipment and our kombucha measures up to 5% brix only. A freshly squeezed glass of orange juice has about 8-13% brix.

~SCIENCE~
YES! Keeping it cold will ensure that the fermentation process comes to a halt.
Unfortunately, we do not have a store - YET! But we are working on having partner shops around the metro where you can buy your kombucha so you can enjoy it instantly!